The New Erotic Romance Industry!
By EDEN BRADLEY / EVE BERLIN
How many of you have heard of Fifty Shades of Grey? How many have read it? No matter what your opinion about this trilogy may be, there have been enormous changes in our sector of the industry-both erotica and erotic romance-in response to the crazy popularity of these books!
This shift includes every sub-genre, as well as books that walk that fine line between steamy romance and erotic. Suddenly readers can't get enough sex! Unabashed romance readers, readers who either previously hid what they were reading or who have never read romance or erotica in their lives. There are numerous reports of people who don't consider themselves to be readers at all picking up Fifty Shades, then reading more erotic fiction, discovering new authors and the joy in reading.
This is wonderful for those of us who write erotic or steamy, and even for less hot romances. This trend is bringing readers into all the romance genres bit by bit. I can see the already large percentage of paperback sales dominated by romance books soaring!
Here are some amazing bits of news that demonstrate the shift toward sexier material:
~Before Fifty Shades of Grey erotica was not allowed in Walmart, Target or grocery stores. Now you can find erotic romance all over these shelves!
~Black Lace, part of Random House UK, closed in 2010. The erotica imprint has just reopened using previously published Black Lace authors, like long-time Romance Divas' members Portia Da Costa and Kate Pearce, to relaunch the line with older Black Lace titles in both print and digital. They're using three of Portia's titles with a huge print run for her special August pre-launch release IN TOO DEEP. She's writing something new for them now and there's talk of more to come. (and since they're asking some of these authors to write new books for them, I believe they'll be open to submissions again soon).
Portia has been affected in other ways: her three titles written as Dorothy Starr originally for Little Brown's XLibris list are being reissued for Piatkus Entice X in digital, and she's said she's seen a surge in her self-published book sales, too.
Black Lace is also reissuing three of Kate Pearce's popular Turner Brother's series, and Harper Collins UK has contracted a story from her for their new Mischief line, headed up by Adam Neville, previously of Black Lace.
~ Black Lace is republishing all six of my erotic titles from Bantam in the UK, starting with my BDSM novel THE DARK GARDEN in September, as well as my three Eve Berlin titles from Berkley Heat. Harlequin UK is also reissuing my erotic novel THE LOVERS in November. The UK is a hotbed for hot books right now!
~Sylvia Day's book BARED TO YOU sold so well as a self-pub that Berkley Heat contracted it—and rumor has it her initial print run was around 500,000 books! That book is on every best-seller list around, and the sequel is doing incredibly well, too. I spoke with Sylvia at the RWA Conference on the day she found out she'd sold her 1,000,000th copy. The reason for these incredible numbers is that we've drawn in the mainstream reader!
~My BDSM novel THE DARK GARDEN will be re-released in print with its sleek new a la Fifty Shades cover in Target stores, grocery stores and other retail outlets in September with  a 1st print run of 50,000! For comparative purposes, most erotic romance books in NY have a print run of less than 10,000 until you become a best-seller.
THE DARK GARDEN is also being made into an audiobook, and I've had a note that says I'll get full publisher support-something that's also been very hard to come by in the last several years, other than for the top-selling authors.
~More personal news that demonstrates how this trend is truly becoming global: a Czech publisher is flying me to the Czech Republic for a promotional tour and press conferences in Prague and Bratislava in Slovakia for my Eve Berlin books. This is not something that happens to mid-listers, which is where I've been despite having published over thirty books in print and digital.
Overall, romance—and erotic romance in particular—is seeing one of the hottest trends in the industry, and that's translating into book sales most of us have never experienced before. This surge in sales is apparent in self-published books and traditional e-publishers as well as in New York. If you're writing your first erotic romance—or your second or your fifteenth—now is the time to finish that book and get it out there while the market is hot! There's never been a better time for us. Go forth and write! And maybe keep a fan on while you're doing it…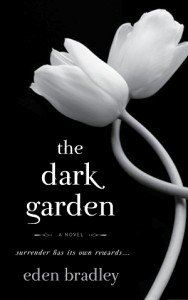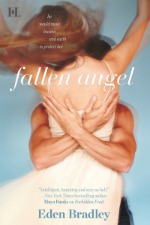 ---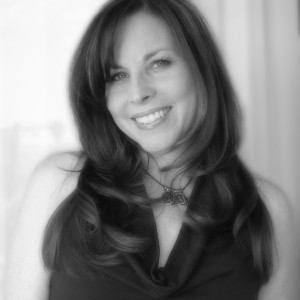 EDEN BRADLEY aka EVE BERLIN writes dark, edgy erotic fiction. The author of a number of novels, novellas and short stories, Eden writes erotica and erotic romance for Harlequin Spice, Bantam/Delta, Berkley Heat and Samhain Publishing. Her novel FORBIDDEN FRUIT was profiled in Cosmopolitan magazine, and several of her books have been Romantic Times Top Picks. Her debut novel, THE DARK GARDEN, has been praised as '…the most beautifully written BDSM novel ever…', and was a Romantic Times Reviewer's Choice Award nominee. As her alter-ego Eve Berlin, she is the winner of the Holt Medallion Award for her book PLEASURE'S EDGE.
Eden appears regularly on Playboy Radio's 'Night Calls', and conducts workshops on writing sex. When she's not writing, you can find her wandering museums, shopping for shoes and reading everything she can get her hands on. A California native, Eden lives in Hollywood.