One "man's" impressions of RWA12
By DON MCGOWAN
It's 3:05 pm. Friday, July 27. I'm due to present at a workshop attended by tens if not hundreds of professional romance novel writers in 10 minutes. I desperately need to find a men's room.
And the one I've just found has flowers where ordinarily I would… water the flowers.
This could be a problem.
Maybe I should take a step back and tell you how this unlikely scenario came to pass.
It's March. My good friend Serena Robar, author of the Half-Blood Vampire novels and Giving up the V, asks me to go to have beverages with her to discuss a workshop she's giving at RWA. (I know the truth: I am a legendary drunk and she wants to hit my wine cellar, but I've accepted my shortcomings.) Over a bottle of Cabernet that in retrospect should have been better considering the favor she was about to do for me she tells me that she's working up a panel on how to convert your book into a Web series or movie or TV show, which makes sense considering she just closed a deal to do a series with Anne Heche, and could she bounce the legal stuff off me. This makes sense too: I'm an entertainment lawyer and also teach it at a law school, and so my ego makes me think I might know this stuff even if maybe I don't. After a few minutes I say, "You know, I could just go do your workshop with you."
Serena is incredulous. I am not quite understanding why. I assume she's about to say no. Obviously it's time to go into sales mode. "I mean, I paid my way through Bar School by narrating romance novel books on tape. I've been the hero of hundreds. And RWA is widely-known in the industry as being awesome so it's a lifelong dream for me." (Two of those are true.) By now she knows she has a fish on the line and reels me in quickly. The deed is done. The plane and hotel are booked. Clearly I had no idea what I was getting myself into.
I show up Thursday evening after a relaxing flight (can't spell "nasty" without SNA) and, after having run the gauntlet of mouse-eared tourists and high school cheerleaders I strolled into the Anaheim Marriott and realize that perhaps I'm not in Kansas anymore. (Which is another word you can't spell without SNA, now that I see it written.)Â There are about 100 people in the lobby. They are drinking and laughing and enjoying each other's company.
And I am the only man.
This pattern would repeat itself over the next two days. I mean, it's not like I was the *only* man at RWA. There were agents and publishers, and a couple of other speakers who cruised in for the afternoon and left when their time was over. Probably also some husbands hiding in their rooms in the fetal position. And the guys working the free(?) massage tables. And the cover models. (For the record, I'm a straight guy and even I can tell you they're worth a second look.) But in the bar at night, yeah, it was pretty much me. And the men's rooms were converted to women's rooms, which explains my scavenger hunt before my panel.
I have a colleague whose job is to go to video game conventions. I now know what it's like to be her.
But only kind of.
Because the thing about RWA is, I've gone to hundreds of trade shows in my life, and for three reasons I would tell you that RWA is maybe the best conference experience I've ever had.
1. The giveaways at RWA are amazing. I have attended tons of conferences in my life; it was actually a part of my job for a while to go to industry trade shows for all sorts of industries. I have never seen a gift bag as full as this one. I picked it up and almost dropped it, it was so heavy. Ten books? Not excerpts, not sample chapters, but full books? And then there are author signings where you can get even more. And a room full of bookmarks and lip balm and pens with USB drives on the end and what I sure hope was gum because I took a pack and chewed it all. There were people shipping home multiple boxes through the FedEx station. Those people are smart.
2. The knowledge they give you at RWA is even more amazing. I wasn't kidding above about the reputation of RWA inside the industry but I was amazed to find out it's actually true. I almost hesitate to say this because I feel like I was in the undiscovered country but it's true: everyone who wants to write a novel of any kind should go to RWA. Sure, it's best for romance or YA. That goes without saying. It's in the name. And the names you can meet… maybe you've heard of Nora Roberts? Or maybe you want to write a thriller? RWA gets you James Rollins, a New York Times bestselling author in that genre. But even more impressive than the names is the information they give away. Like I said I've been to many conferences and most of them are what I call "brochureware": the speakers tell you just enough to convince you that they're so smart and you should be impressed by them. RWA speakers have no ego. You want to know all their secrets? They will tell you if you ask. Brenda Hiatt even collects data about how much money people make so you can have the information you need to negotiate your own deal. And they all just give it away. More than anyone I've ever seen, they know that your success doesn't take away from theirs. They just want to help you.
3. And the people at RWA are most amazing of all. I joke about being the only man in the bar, but I think I was the only one who noticed. People I had just met, within minutes they were like lifelong friends. Authors like Jana Oliver, Cindy Holby, Brenda Hiatt, Jacqueline Diamond and Jax Cassidy, I spent hours with them and they treated me like a normal person. Which clearly by now you should know I'm not. So although I can't speak to their judgment, I can certainly speak to their friendliness and hospitality. I showed up a stranger. I left with friends.
Serena had asked me if I was going to do this as a day trip. What a stupid idea that would have been.
So naturally I worked what passes for my magic on Jax Cassidy to convince her that I should be allowed to share this with all of you. She said she'd love to let me tell you how a man felt about his first RWA. (Although she put it in quotation marks – how a "man" felt – and notwithstanding that's where I got the reference in the title let's agree we'll pay that no mind.) And I'm really glad she did.
Maybe next year after I go back you'll hear from me again. Who knows, maybe sooner.
---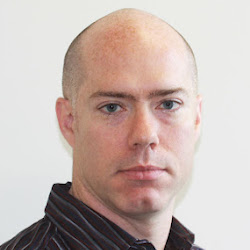 I'm the General Counsel of The Pokémon Company International and an adjunct professor of Entertainment Law at the University of Washington. Before being at Pokémon I was the head lawyer for Microsoft Game Studios. I write a legal blog with practical tips for creators and creatives at www.legalminimum.net. I'm also a failed standup comic and once narrated romance novel books on tape. So there's that.