Author of the Month, Terri Wolffe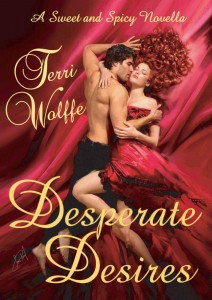 The cunningly audacious Lady Lucinda Davenport is by no means a conventional woman. Smart and fiercely determined, she's more comfortable adding numbers than she'll ever be socializing with highfalutin members of the ton. When desperate straits force her into action to save her home and lands, she finds herself faced with only one option. Summoning every ounce of her courage, she sets in motion a wild and raunchy scheme that would set the ton on fire if they ever caught wind of her actions.
Lucien Brandford, fourth Duke of Carlsborough, is a dangerous man. Wealthy beyond imagination and handsome to a fault, the Duke is sought after by nearly every woman of the ton. Single, widowed, or married, ladies vie for his attention with cutthroat precision. But the Duke has no tolerance for the machinations of his title and fortune-hungry peers. He seeks his pleasure from women who require no commitment.
That attitude ensnares the Duke in Lady Lucinda's plan. Caught unawares, Lucien finds himself at the mercy of a bold and luscious woman whom he cannot decide if he wants to strangle or bed.
The sensual dance that follows between captor and captive as they engage in a volatile battle for control, culminates in a seismic eruption—both psychological and sensual. As tempers flare and sparks fly, an intense and erotic interlude of passion ensues.
The temperamental lovers soon discover what all the world knows: that in order to possess the love of a lifetime, they must submit to one another to conquer their own Desperate Desires.

Who/what challenged you to face your fear?

I realized that I was allowing life to pass me by before dipping my feet into the publishing well. And fear was stopping me from further exploration. I LOVE to read!
It was while I was reading a book about living your passion that I identified that there WAS something that I've always wanted to do, but had never permitted myself to do: For a long time, I've wanted to write erotic fiction! Yet, lack of courage kept me from putting pen to paper. By day, I am a business development maven who works with ultra high net-worth families and individuals. It's a fast-paced arena where creative writing never comes into play! Somehow, I challenged myself to move beyond the fear: So what if I fail miserably? At least I've tried and moved past the sidelines to participate in the actual game!
Since then, I've migrated to the lighter side of fun and games that can be found only when a man and woman are entangled in the sensual games that people play…
How did you translate your desire into action (i.e., who/what helped you get published)?
I found that I had to force myself to write. It's amazing because it seemed that every time I sat down to write, distractions would appear. I'd have the sudden urge to vacuum or clean my house or call someone on the phone. But recognizing that these actions were feeding my limited belief in myself, I pushed past the tiny voice in the back of my head that told me I couldn't do it. And that's when the spigot burst open! Turns out I had a lot to say!
After researching the publishing industry and the latest trends therein, I knew I would self publish Desperate Desires and Reckless Desires straight to Amazon.comand Barnes and Nobles.com. I have not regretted it!
Tell us about the storyline that has been in the back of my head for 20 years.

I wanted to write a hot, steamy story where the characters loved each other uninhibitedly! In short, I wrote the type of book I wanted to read. And yet, what isn't in the blurb is how 'H.O.T.' the book is. While there are no 'off-the-wall-hanging-from-the-ceiling' scenarios in the books, Desperate Desires andReckless Desires are erotic pieces. And because they are novellas, one doesn't get to the middle of the book before the main characters are engaged in the act. However, Lucien and Lucinda have their tender moments as well as a happy ending.
Other than the task at hand for Lady Lucinda Davenport and Lord Lucien Brandford, what do they each want to do but fear to do it?
As it is in real life, I would say that above all, Lucien and Lucinda just want to be loved! I realize that, hands down, my favorite scenes (yes, plural!) to write were the love scenes. The characters fear not finding love for themselves in the midst of a crazy, crazy world.
I would also add that while researching the time period that I was writing about, making sure that my storyline had an 1800's feel to it and ensuring that the characters spoke the dialect from that period of time, was crucial for me.
To get a feel for the book, I would encourage your readers to view the Desperate Desires book trailer http://www.youtube.com/watch?v=HawXbGjLpmU

What's next for Terri Wolffe?
While I love reading Historical Romances, there are other genres I want to write in, e.g., the paranormal genre. Which is what I am working on now.
How can the readers stay in touch with you online?
I would be honored it readers would follow me onFacebook and on Twitter. I can also be reached via my website: TerriWolffe.com."
Lastly, let me say that as a novelist, what I've enjoyed most is meeting people like you. Your willingness and eagerness to assist others like me in any way that you can in our publishing journey, deserves accolades. And I want you to know how very thankful I am for your graciousness and helpfulness.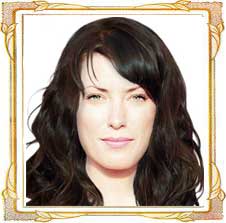 Recently, Terri Wolffe was challenged by the question: "What is it that you've always wanted to do, but never allowed yourself to do because of fear?"
The resounding answer for her was: "I've always wanted to write an historical romance novel!"
Pouncing on that flash of inspiration, she set out to try her hand at writing her very first historical, erotic romance. Terri admits that she had to overcome fears such as, "What will people think? What will people say? What if you fail and fall flat on your face?"
Three months later, Desperate Desires was born.
Terri is an avid reader who enjoys suspense, thrillers, some paranormal and horror, and of course, her very favorite: Romance. Her list of cherished authors includes Susan Johnson, Elizabeth Boyle, Robyn Williams, John Connolly, Lee Child, Scott Turrow, John Grisham, Dan Mahoney, Steven Bochco and Phillip Margolin.
Not much of a television watcher, on any day of the week, you'll find Terri reading a good book.
For more information about Terri, you can visit her website atwww.TerriWolffe.com
To purchase at Amazon, please click here.
To purchase at Barnes and Noble, please click here.