Article! by Susan Sey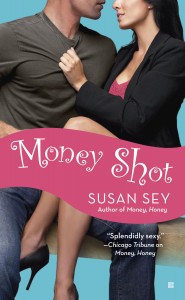 The Importance of Sir Humpalot (or why my books are so dang long.)
I was whining recently about the demise of my career (something writers enjoy doing with some regularity) and a friend suggested that maybe I ought to try my hand at writing a category romance. Â Â You know, a Harlequin Desire or Blaze, an American or a Harlequin Presents.
Contemporary romance is a hard sell right now, she said, but category contemporaries are still performing solidly.  A shrewd author would build a category audience then make the leap into a bigger book.  Now this was incredibly sage advice.  (Not a surprise, coming from this particular friend.)  But I couldn't take it.  It's the word count thing.
See, category books are 2/3 the length of a single title, and there's not a word to spare.  Category writers don't have time to wander down the garden path with a quirky subplot or two.  They get in, they deliver the goods, they get out.  Action on every page.  Write tight or go home.
I had to go home.  I'm a garden path kind of girl and there's no fixing me.  I like conversational side trips, I like oddball subplots, I like secondary romances, and I like charming villains with complex needs and deep back stories.  And when you plant a hero and heroine you really love in ground that fertile?
Well, as far as I'm concerned, that's where the fun starts.
Here's an example from my new release MONEY SHOT.  This is a scene just after the hero (Rush) and heroine (Goose, whose real name is Maria but people call her Goose and it's a long story so I'm not getting into it here) meet for the first time.  Rush is preoccupied with this woman he's just met while trying to deal with his Aunt Lila and 16 year old Cousin Yarrow.  Here you go:
Lila turned speculative eyes on Rush as the door closed behind Goose.  "So…she seems nice."
"For a woman who thinks I may be gearing up to assassinate the governor."
Lila gave this an airy pass.  "You walk around all day armed to the teeth," she said.  "What did you expect?"
Rush didn't feel like getting into that, so he just said, "You needed something, Lila?"
His aunt sighed.  "Oh, it's nothing, but I thought you should hear it from me.  It seems my dear neighbor Mr. Barnes has his shorts in a knot over the compost again."
Rush glanced automatically toward Ben's place next door.  "Ben doesn't like your compost?"
"Evidently not."
"He thinks it's attracting Sir Humpalot," Yarrow said from the register.
"Sir Humpalot?"
She arched the brow without the ring.  "Sure.  Seven, eight feet tall?  Long brown beard, big rack?"  She put her free hand to her head, thumb against her scalp, fingers fanned out, miming antlers.  "Unsuccessfully humping the dumpsters since September?"
Rush blinked at her.  The kid had nicknamed a rogue bull moose with sexual identity issues Sir Humpalot.
He frowned down at Lila.  "This kid needs to go back to normal school."
Okay, see when I started writing this book I had no idea there would be a horny moose involved.  Or a disgruntled neighbor.  Or compost.  Certainly not an angry, home-schooled teenager with facial piercings and a boat-load of self-hatred on board.  But Yarrow appeared on the page in the same chapter as Sir Humpalot and how could I say no?
At first they were all just fun.  The hero and heroine can't be ridiculous or mean, after all.  Rush and Goose have their hands full falling in love.  Or trying not to fall in love, in Goose's case.  The reader has to like those two right out of the gate.
But secondary characters?  Free rein, baby.  That's where the party is.  Those people have their own selfish goals and wacky agendas, plus they're laboring under the delusion that they're the stars of the show.  They keep mucking around in the plot, forcing our hero and heroine to join forces to save the people they love from doing disastrous things.  (That's the definition of family, right?  People You Love Who Do Disastrous Things And Require Saving?)
But then it got deeper.  Yarrow–troubled, pierced, overly-made-up, desperately unhappy Yarrow–became a shadow Goose.  Because Goose was once a sixteen year old who thought she'd irrevocably ruined her life, too.  And when it's all over before you're twenty, that's a lot of life stretching out ahead of you with nothing in it but penance.
So Goose gets Yarrow in a way nobody else can, and walking the girl back to the light forces a whole lot of wake-up-and-smell-the-happiness on Goose.  She can't help Yarrow without performing a brutal inventory of her own life, and rethinking the choices she made at sixteen that closed the door Rush is now holding open.   Rush might be Goose's happily ever after, but Yarrow's the reason Goose opens her eyes to it.  And opens her heart to him.
And that, friends, is why I can't write short.  I hope you'll understand and read the book anyway.
So how about you?  Do you have a favorite secondary character or subplot from a book or series?  I'd love to hear about it.  And don't be shy–one lucky commenter will win an autographed copy of MONEY SHOT!  (Within the continental US only, though. Sorry.)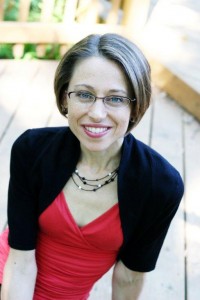 Some years back, Golden Heart ® Award Winner Susan Sey gave up the glamorous world of software training to pursue a high powered career in diaper changing. Two children and millions of diapers later, she decided to branch out and started writing novels during nap time. The kids eventually gave up their naps, so now she writes when she's supposed to be doing the laundry. She currently resides in St. Paul, MN, with her wonderful husband, their charming children and a very tall pile of dirty clothes. You can visit her on the web at www.susansey.com