Author of the Month, Tawny Weber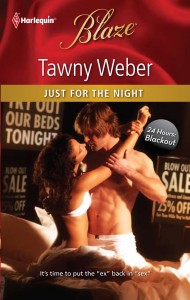 How long have you been writing before you were published? Was it everything that you thought it would be?
I started writing in 2002 and sold my first book in 2006 to Harlequin Blaze.  It was, and still is, amazing.  I think there were definitely surprises along the way, things I didn't anticipate.  The amount of promotion an author needs to do was a shock.  The art of juggling writing and revisions and line edits and promotion of different books at one time was fun to learn *g*   But yes, it really is everything I'd hoped.  There's nothing as incredible as hearing from a reader who liked my books.
How many books did you write before you sold?
I sold my 6th completed manuscript.  I was thiiiiiiis close with my 3rd, but it was targeted at the Temptation line and Temptation closed just as the editor and I were 'talking'.  I was devastated – I mean, I loooved that line!!
We love stories about "the call". What were you doing at the time and do you remember how you felt when it happened?
LOL I was sleeping.  A few weeks before I got the call, I was at a regional conference and chatted with Blaze editor, Brenda Chin.  When she asked me if I was attending the National conference, I'd told her I wouldn't be unless I sold a book first.  So fast forward a few weeks to Memorial Day here in the U.S.  a little before 9am.  It was Brenda, and the first thing she said was that I needed to register for conference because I'd sold a book.  Because I'd just woke up, I was realllllly mellow sounding LOL.  No screams, no dancing, no wild party.  Which became a little scary an hour later when it sank in but the offices at Harlequin were closed and nobody could confirm that it wasn't just a dream.    The surreal effect continued when, because it was a holiday, I couldn't reach any of my writing friends to share the news 🙂
You write in a variety of genres, is it difficult to switch gears? Which is your favorite genre to write?
Since I only write for Blaze, it's easy to keep that sexy hook as the central focus of my stories.  That lets me delve into suspense or paranormal—both of which I love—without really having to shift gears to anything too different.   I love writing light contemporary.  While I always look for emotions-lots of them—in the stories I read and write, I want to be entertained with a book.  I love seeing laughter and humor tied together with the process of falling in love.
Can you tell us a little bit your current release? How did you come up with the idea?
I was asked if I wanted to participate in the 24 Hours: Blackout series and jumped at the chance.  When I was a kid, I used to dream about being locked in a mall after hours (one with a candy store, thankyouverymuch) and thought this would be a fun way to play out that dream in a grown up version.   Given the parameters that the power is out and the couple is trapped for 24 hours, Larissa and Jason came to me.  A couple of exes who are complete opposites, both carrying a lot of baggage and a history of hurts that makes locking them up together a great way to spark some passionate fun.
The blurb for the story goes like this:
Things to Do in Blackout…
Power outages happen, and you have to be prepared.  After all, you could be trapped somewhere—like in an empty store—with your ex.
Who is still irresistible.  And hot.
And who knows how to make the most out of a dark situation….
Checklist for: Larissa Zahn
Food
Water
First aid kit (With condoms.  Be prepared.  Very, very prepared.)
Someone you're still overwhelmingly into (Jason Cantrell, I'm looking at you.)
Plenty of time in the dark (Read: hot nookie.  Lots of it.)
The ability to walk away without regrets in the morning….  (Uh oh!)
24 Hours: Blackout
No lights.  No power.  And no holding back…
Do you have a daily ritual to get you in the "writing zone"?
It takes me about 3 pages of writing to find the zone.  Early on, when I'm starting a story I have to dig hard for those three pages.  But usually at about the halfway point they start flowing easier, and I can often get those first pages early in the day (my writing sessions start at 10pm) which makes the pages flow once I sit down for the evening to write.  Because I write at night, it's much easier to push away distractions.  Very few people email in the wee hours, and I try to handle any writing business during daylight.  My ritual, such as it is, is to put in an hour on the elliptical then cozy up in my warm and comfy jammies.  When I get to my desk I read through the scene I'm working on and start tweaking bits and pieces until I know where I want to go for the evening.  I do set a daily page requirement,  and track my writing on a spreadsheet to make sure I'm getting the pages needed to meet my deadline.
What do you like to do on your spare time outside of writing? How do you stay inspired?
I read 🙂  A lot.  Fiction, non-fiction, cereal boxes.  You name it, I'll read it.  I have a pile of magazine subscriptions, read YA's with my daughter and our favorite family outing is a trip to the bookstore.  So reading is one of my primary sources of inspiration.
I love to do crafts, and am hooked on knitting and scrapbooking (I've tried tons of craft hobbies over the years, but these two seem to have stuck).  I love color and texture and both of these give me a chance to play with that.
What is the most difficult part of your writing journey? What is the most exciting part?
There are so many frustrations on this journey.  I want to tell the best stories I can.  Stories that empower and excite and bring readers joy and laughter.  I'm constantly asking myself if I am making that happen, if the stories are strong enough, or if I am a good enough writer to tell them the way I hope.   I'm a huge critic of my own writing, which creates a major source of stress and frustration. Ironically, that becomes the same source of excitement, because when a reader does enjoy the story, I'm ecstatic.
What personal goals have you made for yourself this year?
I've always wanted to grow my own food and have managed little gardens in the past but this year my goal was to plant a major garden with all my favorites—and more importantly, to keep it alive long enough to harvest those favorites LOL.  I have to admit, I got the veggies planted but I'm not earning any farming badges so far.  My lettuce is yellowing and my jalapeños haven't grown at all.  But that's my big goal – to make this garden work and produce enough food to actually eat a meal.
Tell us one thing or habit that you have that no one knows!
Oh man, like a secret thing or habit?  Hmm, gotta be something juicy, right?  See, here's the thing, I like to keep all those juicy secrets, well, secret LOL.
How about this one…  I'm horrible with names.  I can be introduced to someone four or five times and forget every single time.  But if I see the name- read it- it's committed to memory.  I'm the same with any type of learning.  Lectures, talks, etc, they just go in one ear and out the other. I'm totally non-auditory.  I have to see it, read it, to get it.
Any last words for your readers?
I'd just like to say thank you.  I'm so grateful to the people who read my stories.  I love sharing them with readers and love hearing from them.
What should we expect from you in the future?
I'm so excited to be launching my Undercover Ops series at the end of the year.   The FBI and a family of con artists team up to break a major crime ring over the course of three books.  Sex, Lies & Mistletoe is out in December, Sex, Lies & Midnight is a January release and February will wind it up with Sex, Lies & Valentines.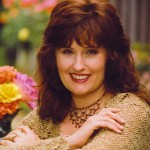 Tawny Weber is usually found dreaming up stories in her California home, surrounded by dogs, cats and kids. When she's not writing hot, spicy stories for Harlequin Blaze, she's shopping for the perfect pair of boots or drooling over Johnny Depp pictures (when her husband isn't looking, of course). In May 2011, her eleventh Blaze, JUST FOR THE NIGHT hits the bookshelves.
Want to learn more about Tawny? Visit her online at www.tawnyweber.com

Leave a comment for a chance to win Tawny's current release JUST FOR THE NIGHT and another book from her backlist. Lucky winner will be chosen at random. Please leave your email address if it is not included in your profile.