Fiction And Flowers Giveaway!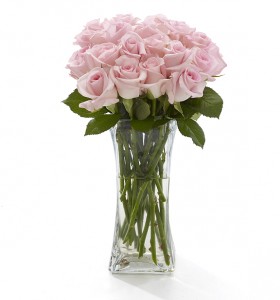 Romance Divas has a very special giveaway today! One lucky commenter is going to win a copy of Faking It by Elisa Lorello AND a dozen roses! Who doesn't like a good book and some beautiful flowers?
Faking It blurb:
What happens when an uptight writing professor and an escort become friends?
Thirty-four-year old professor Andi Cutrone has broken up with her fiancé in Massachusetts , moved back to her native New York, and wants to be a better lover. So after meeting Devin, a handsome, charming escort, she proposes an unusual arrangement: lessons about writing in exchange for lessons about sex. When Devin accepts Andi's proposal, he draws up a contract in which the two are forbidden to see each other socially. There's just one problem: Andi also wants Devin.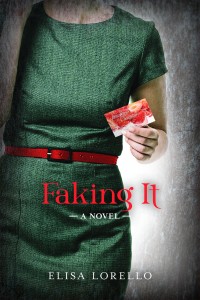 Halfway into their arrangement, Devin and Andi break the rules of their contract and begin spending time together outside their weekly tutorials of drafting essays and dancing while stripped down. As they grow closer, Andi struggles to hide her feelings from Devin and accept herself as just another client while Devin attempts to maintain a "business as usual" attitude. Enter Sam, a New England professor with whom Andi begins a long distance relationship.
As their protective layers peel away, Andi and Devin discover each other 'faking it' and hiding their true selves from the world. However, once fully uncovered, both must decide how (and with whom) they will honor these truths. Will she give up her New York life for Sam? Will she hold out for Devin? Is it even possible to be in love with two men?
Faking It is a witty, sometimes hilarious, sometimes heart-wrenching story about relationships, writing, and getting real.
You can check out Elisa Lorello's website here or buy Faking It for your Kindle for under $3 here! Leave a comment to enter yourself in the contest.