Reviewed! Jane by April Lindner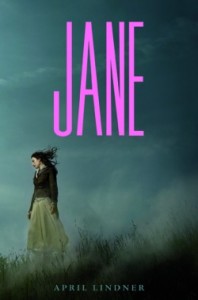 Title: JANE
Author:Â April Lindner
Publisher: Poppy
Publication date: October 11, 2010
Category: Young Adult
Reviewed by: Jax Cassidy


* * * *
I've been obsessed with Charlotte Bronte's JANE EYRE since a teen. It was one of the first classics I was forced to read in high school but actually really enjoyed. When I discovered there was a modern day retelling of the classic, I couldn't pass it up. I've seen and read many adaptations of other beloved classics–some hit or miss–so it was refreshing to find Lindner's contemporary young adult version of my favorite Gothic romance.
Truthfully, I feared the story would disappoint but JANE exceeded my expectations. I found myself thoroughly enjoying the storytelling and very happy Lindner stayed true and loyal to the tone and main elements of the original.
As much as I was sucked into the story, I'm concerned that most young readers who may not have read the original Jane Erye will find the age gap between Jane Moore and Nico Rathburn disturbing. That, along with a few other story elements which I don't want to spoil…but I hope that readers will give this book a read. It's extremely well-written and provided an intimate look into the world of two people who have found a bond through their own loneliness and desire to be understood. Loved.
I couldn't put this book down! I hope that those unfamiliar with the classic tale will be eager to pick it up after reading JANE. It's one of those rare books that I wouldn't mind re-reading again and again. I'm excited about Ms. Lindner's next project CATHERINE, which is a modern day re-telling of Wuthering Heights.
* * * * * *
BLURB:
Forced to drop out of an esteemed East Coast college after the sudden death of her parents, Jane Moore takes a nanny job at Thornfield Park, the estate of Nico Rathburn, a world-famous rock star on the brink of a huge comeback. Practical and independent, Jane reluctantly becomes entranced by her magnetic and brooding employer and finds herself in the midst of a forbidden romance.
But there's a mystery at Thornfield, and Jane's much-envied relationship with Nico is soon tested by an agonizing secret from his past. Torn between her feelings for Nico and his fateful secret, Jane must decide: Does being true to herself mean giving up on true love?
An irresistible romance interwoven with a darkly engrossing mystery, this contemporary retelling of the beloved classic Jane Eyre promises to enchant a new generation of readers.