Author of the Month, Kate Pearce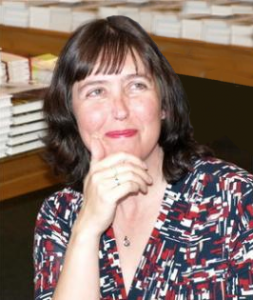 Award winning author, Kate Pearce was born into a large family of girls in England, and spent much of her childhood living very happily in a dream world. Despite being told that she really needed to 'get with the program', she graduated from the University College of Wales with an honors degree in history.
A move to the USA finally allowed her to fulfill her dreams and sit down and write her first romance novel. Along with being a voracious reader, Kate loves trail riding with her family, 'western style' in the regional parks of Northern California. Kate is a member of RWA and is published by NAL Signet Eclipse, Kensington Aphrodisia, Ellora's Cave, Cleis Press and Virgin Black Lace/Cheek.
To learn more about Kate, visit her online at: www.katepearce.com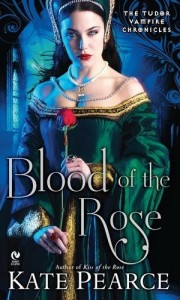 How long have you been writing and if you could do it all over again, would you still have chosen to become an author?
I've been making stuff up all my life and got into trouble a lot as a kid because I seemed unable to grasp the difference between reality and fiction. LOL But I've been writing with a view for publication for the last 10 years and having a big family, it suits me perfectly. I really felt I'd found the missing piece that made sense of everything about me when I started to write seriously.
You're a very prolific writer and have written historical, paranormal, and contemporary books. Is it difficult to change genres or do you enjoy the challenges of going from one to the other?
I love a challenge. I love to expand my core writing skills with every book or short story I write, so being able to try different sub-genres has been important to me.
Your historical paranormal series set in the Tudor series has garnered lots of buzz and your first book in the series KISS OF THE ROSE did fabulously. Was it difficult to write the sequel or did the storyline flow well for you?
I always envisioned it as a series so I pretty much had book #2 worked out along with the first one as I intended to use the same hero and heroine in both books. The premise of the series was to base each book around one of Henry VIII's queens, and there was plenty of drama to borrow. Writing the second book was actually easier because I had to spend a lot of time world building in book #1 and less in the second book. Also, Anne Boleyn was such a great character.
Can you tell us a little bit about BLOOD OF THE ROSE, the second book in the trilogy?
It's based around the assumption that Anne Boleyn is a Vampire who has designs on the king. The main question for the Vampire slaying Druids is why Anne hasn't simply turned the king into a Vampire? What does she want and how does she intend to achieve it? Along with that deadly question, we have Rosalind Llewellyn and Christopher Ellis trying to patch up their tempestuous relationship, while Christopher is threatened from all sides. It's a page-turner. I'm very proud of it. J
You're one of the luckiest authors I've met when it comes to cover art. Did you have a lot of say in it and are you excited to see the next cover in the series?
The Tudor Vampire covers have been awesome. I was given some input and I originally sent them both real Tudor portraits and a set of images from Showtime's "The Tudors". The look they came up with captures a modern interpretation of Tudor times perfectly. For the second book, we wanted to go with Anne Boleyn on the cover and I was thrilled when they included a detail from an original portrait of Anne that I sent them-her pearl necklace in the shape of a 'B'.
How are readers receiving your new series because it is so different from your historical erotic books? Do you find that readers are more open-minded or are you drawing a different audience entirely?
Well, it's been interesting. Some of my long time erotic readers haven't liked the new books at all and others have enjoyed both. I have also drawn a new paranormal audience, which is great! The more readers the better.
What do you like to do on your spare time outside of writing? How do you stay inspired?
I love to read and walk my dog. I play a lot of Angry Birds and patience on my iPad and listen to a lot of music, much of it given to me by my teenage kids, so I'd say my musical tastes are eclectic to say the least. LOL. I'm still a daydreamer and a terrible eavesdropper so I am constantly inspired.
What is the most difficult part of your writing journey? What is the most exciting part?
I think rejection is still very hard, coupled with the reviews. Sometimes it just doesn't seem worth all the effort when you keep being rejected or you finally get published and not everyone loves your book. But really that is so much a part of the business that you have to deal with it or you won't survive.
The most exciting part for me is when someone contacts me to say what the book meant to them; because that's really what this is about-communicating something and hoping other people understand.
What advice would you give writers who are in pursuit of traditional publishing?
I'd advise them to pursue as many options as possible at the same time. I'm published with NY, small press, digital press and I've self-published something. I really believe at the moment that you need to keep your options open and try everything.
What has been the best type of promotion for you and what hasn't made a difference in your marketing efforts?
I wish I knew the answer to that one. I've had a great experience working with the Nancy Berland PR company over the last year when my writing schedule was so tight that they took a lot of the promo burden off my shoulders, but I also think you have to focus on writing a great book that gets people talking about you as an author. Then you just need to keep doing that forever. LOL
What personal goals have you made for yourself this year?
I actually decided to slow down my writing schedule a bit this year after 2 years of crazy deadlines where I hardly seemed to get up from my desk. It was full of great opportunities but I felt quite drained by the end of 2010. I wanted to rediscover writing for fun. So slower, more emphasis on learning and getting better and producing a quality product.
Tell us one thing or habit that you have that no one knows!
I often dance around my bathroom and lip synch to Madonna. Have I scared you now?