Article! Strange Bedfellows
Strange Bedfellows


By: Marie Force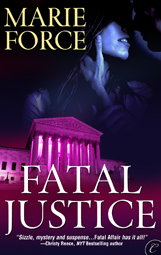 I love the old saying that politics makes for strange bedfellows. In fact, Strange Bedfellows was the original name I gave Fatal Affair, the first book in my series about a Washington, D.C. homicide detective who's in a relationship with a U.S. senator. My agent didn't think that title was suspenseful enough, so we later came up with Fatal Affair then Fatal Justice, Fatal Consequences, etc.
Just because we took the strange bedfellows out of the title, however, doesn't mean we took the politics out of the story. In the second book, Fatal Justice, which was released earlier this month by Harlequin's Carina Press, my characters Sam and Nick discover they're on opposite sides of the aisle. As a cop, Sam is not affiliated with any party, but when push comes to shove she confesses to Nick that she leans toward the Republican side while he is a died-in-the-wool Democrat.
Ahhh religion and politics—two hot-button issues for sure. While I thought it would be fun to have these committed lovers discover a rather major difference in ideology, I don't expect them to turn into a Mary Matalin and James Carville kind of couple. I do expect their differences to occasionally cause some conflict in their relationship—and what's a great romance without some conflict?
Now don't worry, I won't be overdoing the politics in this series, but Nick is a United States senator, so politics will make an appearance in every book. When it comes right down to it, legislating is slow, tedious work that would bore the reader to tears if I delved too deeply. I'd much prefer to show Nick dealing with constituent issues than reading policy papers or meeting with lobbyists.
Will my politics show up in the series? From time-to-time, but recognizing a minefield when I see one, it will be done sparingly. I confess that Nick's leanings and mine are close. That was a conscious decision. If I'm going to write what I hope will be a long-running series featuring a U.S. senator, I thought I'd make it a bit easier on myself by aligning his politics to mine.
In the Fatal books, I promise readers a good mystery, sizzling romance and a touch of politics. Here's what you can expect in book 2, Fatal Justice:
Supreme Court nominee Julian Sinclair comes to Washington expecting to be confirmed to the high court. Instead, he's found shot execution-style in a city park. Detective Lt. Sam Holland's list of suspects is long, but does it include her significant other, Senator Nick Cappuano, one of the last to see Sinclair alive? While tracking down Sinclair's killer, Sam is also confronted with a new lead into her father's unsolved shooting that results in unexpected danger for her. In the meantime, Sam's partner, Detective Freddie Cruz, returns to the "scene of the crime" when he looks up Elin Svendsen, one of the late Senator John O'Connor's sexy ex-girlfriends. After a lifetime of virtue, will Freddie be led down the road to ruin by a temptress who wants only one thing from him?
So tell me, how do you feel about a dash of politics to go with your mystery and romance? I'll give away a copy of Fatal Justice to one respondent. Thanks for having me! I look forward to chatting with the Divas! You can find the Fatal books at http://ebooks.carinapress.com under the Romantic Suspense tab or anywhere e-books are sold. Watch for Fatal Affair in print from eHarlequin in July. Fatal Affair is available in audio from Audible.com, and Fatal Justice is coming soon to audio.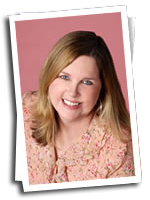 Marie Force is the author of FATAL AFFAIR (June 2010) and FATAL JUSTICE (Jan. 2011), Books 1 and 2 in her new Fatal Series from Harlequin's Carina Press. Book 3, FATAL CONSEQUENCES, is coming in July 2011, FATAL DESTINY, the Fatal wedding novella, in September 2011 and FATAL FLAW in February 2012. "This novel is 'The O.C. does D.C.,' and you just can't get enough." (RT Book Reviews, 4.5 stars for FATAL AFFAIR). In its July 2010 issue, RT Book Reviews named Marie a "Future Star of Romantic Suspense." Carina recently acquired Marie's contemporary, GEORGIA ON MY MIND, coming in 2012.
Marie is the author EVERYONE LOVES A HERO (Feb. 2011), LINE OF SCRIMMAGE (Sept. 2008) and LOVE AT FIRST FLIGHT (July 2009). Of LINE OF SCRIMMAGE, Booklist said, "With its humor and endearing characters, Force's charming novel will appeal to a broad spectrum of readers, reaching far beyond sports fans." Wild on Books said, "LOVE AT FIRST FLIGHT by Marie Force is most definitely a keeper. It is an astounding book. I loved every single word!" Marie is also the author of TRUE NORTH and THE FALL, available as ebooks via Amazon.com and Smashwords.
Since 1996, Marie has been the communications director for a national organization similar to RWA. She is a member of RWA's New England, From the Heart and Published Author Special Interest Chapters.
While her husband was in the Navy, Marie lived in Spain, Maryland and Florida, and she is now settled in her home state of Rhode Island. She is the mother of Emily, 15, Jake, 12, and a feisty dog named Brandy.
To find out more about Marie, visit her at:
Website: www.mariesullivanforce.com
Blog: http://mariesullivanforce.blogspot.com, where she runs the popular weekly Romance & Oreos Book Club
Facebook: www.facebook.com/pages/Marie-Force/248130827909
Twitter:Â twitter.com/MarieForce.
Marie loves to hear from readers. Contact her at [email protected]