Author of the Month, Marcella Burnard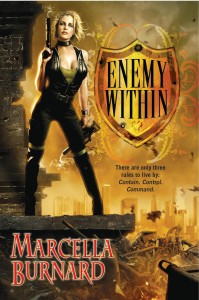 We love stories about "the Call". Do you remember what you were doing at the time or how you felt?
I was naked. No. Really. I'd just gotten in the shower. The phone rang – I knew I was expecting a call from my agent, so I hopped out to look. It was her. I answered the phone and then grabbed my towel. Here's the kicker. I was in a public restroom at the marina where I live. I get the towel wrapped around me, get the water shut off and here Emmanuelle Morgen tell me that Berkley wanted to offer me a two book contract. While she's talking, two women in the restroom are making snide comments about how one *ought* to be able to get away from the phone long enough to take a shower, at least!
Please tell us a little about your current release and what should we expect to see from you in the future?
Enemy Within started with the heroine's Post Traumatic Stress Disorder – I was really curious how a hero could exploit a heroine's weakness without damaging her. The first scene that popped into my head, then, was the duel (early in the book) – a game within a game to the point that if you win you aren't certain you actually did…the rest of the book followed in that vein. As for what to expect in the future? More. If everything goes to plan, there are five books in this series, each focusing on a different hero and heroine, but all following the arc of the war that begins in Enemy Within. The second book, Enemy Games is due out in May of 2011.
How did you come up with the concept or what inspired you to create this world?
A misspent youth. I grew up in an Air Force family. For years, I'd planned to go to the Air Force Academy. Then I found out the military wouldn't take me because I have asthma. I thought that was terribly uncharitable of them, but they didn't seem interested in negotiating. I obviously found other work, but the military bug and my ambition to fly fighter jets (did I mention I get dreadfully airsick? Yeah. Career planning. I didn't do it well) stayed with me. It had to show up in my writing. I'm also a science junkie – I love watching science shows on TV. I read all kinds of science books. Relocating my fighter pilot/military ambitions to space just seemed like a natural.
Your covers are very eye-catching. Did you have any say with your publisher on the final product?
Berkley does a fantastic job with covers. If you read the first book and look at the cover, you'll see right away that the cover scene is nowhere in the book, but it works because it conveys a pretty accurate feel for the story behind that cover. I am asked for character and clothing descriptions. I'm asked whether there's a scene from the book that I think would make a good cover. For the second book, I was able to hand in an video that conveyed a specific fighting style and feel. The cover artist(s) did a tremendous job of translating that all into a really cool cover.
All authors have a particular scene or character(s) they adore, who are yours? Why?
Whoever I'm working on at the moment. I have to be in love with my characters in order to do their stories justice. That being said, I'm always going to love the duel in the beginning of Enemy Within.
What are you reading right now?
I'm actually between books at the moment. I'm clearing my head to write book three and I need to either read nonfiction (science) or I have to go on a reading fast for a week or two in order to let everyone else's words trickle out of my head. If I try to read a novel while I'm writing my own, I end up sounding exactly like whoever I'm reading.
What is the biggest misconception you've come across about being a romance author?
That it's somehow a lesser calling than being any other kind of author. "Will you write *straight* scifi now?" Uhm. Wow. Didn't know what I was writing was crooked…but really, relationships will always be a part of what I write because that's what's interesting to me. Besides, from a cold, practical standpoint, there is no smaller niche market than the one for hard scifi.
What would people be most surprised to learn about you?
I am mindlessly, unreasonably afraid of earthquakes (squashed in a past life??) and for someone writing about hurtling through the far reaches of outer space, I really hate to fly.
If you were a nail polish color, what would it be called and why?
Dark Nebula Shimmer. Black background, shot through with shimmers of glow-in-the-dark color. We're none of us surprised it had to be space related, right?
What advice do you have for unpublished writers?
Write what's fun for you. Keep at it. Don't give up. Learn everything you can – keep what works, toss the rest. Trust yourself and your story.
Any words for your readers?
Thank you!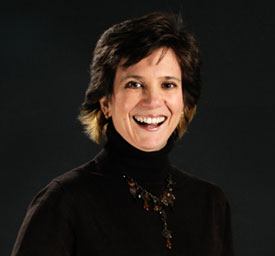 I blame my father for my love of science fiction and fantasy. We watched many a late night science fiction movie together. I was five. By the time I was six, I was having raging nightmares inspired by The Omega Man, The Fly, and The Incredible Shrinking Man. The sum result seems to have been that I wouldn't walk into a dark room until well after I'd turned ten. Growing up an Air Force brat, I moved often and traveled all over the US. We spent two years in Iceland, watching blue whales migrate, volcanoes erupt and geysers spew steaming, superheated water into the cold air. The whole family did plenty of reading. When the tiny base library ran out of interesting books in the kids' section, and wouldn't allow me in the adult section yet, I began writing my own stories. My family finally settled in the foothills of the Cascade Mountains in Western Washington. I graduated with a BFA in acting from Cornish College of the Arts in 1990 and promptly went to work for a large software company. I live with my husband and our cats aboard a sailboat on Puget Sound. Visit her on the web at www.marcellaburnard.com.

AOTM WORKSHOP:
DATES: DECEMBER 6 – 8, 2010
TOPIC:Â Acting on the Words
Adapt an actor's tools to help you draw readers into your characters' lives and heads. Explore a number of techniques to deepen point of view, uncover your voice, and build story tension.  Bring your WIP and be prepared to experiment with your characters.
**Workshop is featured in our FORUM for current members only. At this time, membership is closed through the New Year.**