Pay It Forward
The Importance of Mentoring
by A. Catherine Noon
Much has been written about the necessity of learning.  I'd like to take a tangential approach and write about the value of teaching.  I had the opportunity this year of becoming a Mentee in the Mentor Program at Romance Divas, and found the experience invaluable.  The reasons might surprise you.
I did learn a lot about writing, of course.  My Mentor, author Dayna Hart, is a consummate professional and familiar with the genres I wish to break into.  In one meeting, she pinpointed a problem with my writing that I had not known how to fix, and I found my sessions with her more valuable than the last three classes I'd taken.
What I came away with, however, is even more valuable.  My time with Dayna has taught me that I am not only a writer, I am an author.  I have not yet been published, but I believe it is now a matter of time rather than a matter of "gee, maybe someday."  By working in the trenches with someone who has stomped down the weeds ahead of me, I got needed validation that I was in fact on the correct path, even if it looked at first glance like the road less traveled.
Mentor relationships are critical to success in all walks of life.  If you attend business school these days, you'll be inundated with articles about the value of relationships built with those in the field where you wish to work.  It bears repeating here.  Writing is, at bottom, a solitary activity.  It's not the kind of thing where one runs out on the volleyball court, yells, "My ball!" and then a host of other writers gather around while we create the next bestseller.  But it would be wrong to believe that it is an activity that takes place with no support and no safety-net.
Author Julia Cameron talks about this concept in her books, most notably The Artist's Way but she also makes the point in other works:  artists, not just writers, are drawn to other artists. We sometimes are drawn to help a fledgling artist even when, at first, we might not understand why.  This impulse is good and healthy, and helps us grow as artists.  Many writers, myself included, have instances we can point to where someone "up there" came down off the mount and gave us kudos or advice.
It would be a mistake to underestimate the value of this kind of advice.  I believe it is key to feeling connected to a community of other artists and writers.  Writing groups, organizations, and online forums have developed as a natural response to this impulse.  It makes us all stronger for it.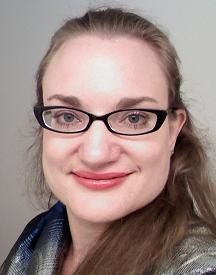 A. Catherine Noon is an author and textile artist based in the Chicagoland Area. Ms. Noon has taught creative writing, creative expression and textile arts, including Artist's Way workshops. She has taught Fiction Writing Intensive Workshops and has completed several novels. An avid public speaker, she has achieved the Advanced Toastmaster – Bronze and Certified Leader (ATM-B/CL) designations from Toastmasters, International.
To find out more about A. Catherine Noon, visit her at:
www.acatherinenoon.blogspot.com
*This article was contributed by a member of Romance Divas*