Carrie Lofty, Author of the Month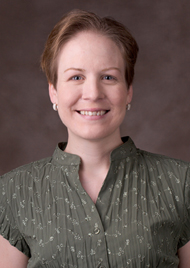 Born in California, raised in the Midwest, Carrie Lofty met her husband in England–the best souvenir! Since earning her master's degree in history, she's been devoted to raising their two precocious daughters, wrangling the talented authors of Unusual Historicals, and writing romance. You can find her on Twitter, her Facebook fan page, and very occasionally on her blog. "Historical romance needs more risk-takers like Lofty." ~ Wendy the Super Librarian




Carrie is giving away a copy of SCOUNDREL'S KISS to one lucky commenter. Winner will be chosen at random on May 14th and will be contacted via email. Please provide this info if you wish to be included in the drawing.

Please tell our readers and members a little bit about yourself?
Although I've been writing most of my life, I began writing toward publication almost four years ago. I'm also a history nut. My master's thesis was on outlaws of the Old West, but that didn't stop me from setting my debut romance, WHAT A SCOUNDREL WANTS (http://www.carrielofty.com/WaSW.html), in medieval England! I have two daughters, two cats, and a husband who is particularly adept at talking me down off high ledges. If I'm not writing, I can be found upsetting over the latest season of "So You Think You Can Dance" and "Doctor Who," or slowly working my way through all of Shakespeare's plays.
Your debut historical had a fun twist to the Robin Hood story, could you please tell us a little bit about it and how you came up with the concept?
Yes, in WHAT A SCOUNDREL WANTS, Robin Hood's estranged nephew, Will Scarlet, rescue the alchemist who can clear him of murder, but she is blind, obsessed with fire, and sister to the woman he helped kidnap.
My initial inspiration came when watching the 1970s Disney cartoon version of Robin Hood with my daughters. That got me thinking that I hadn't seen Robin Hood: Prince of Thieves in ages. It's cheesy and the accents are terrible, but I had a huge crush on Christian Slater when I was younger. I began to wonder what happened to his Will Scarlet after the closing credits and decided it was time for him to become a hero in his own right.
You also have a new release coming out with Carina Press. How was your experience with this new ePublisher that is a division of Harlequin?
SONG OF SEDUCTION (http://www.carrielofty.com/Song.html), the story of a widowed violin prodigy and the composer she idolizes, has taken an interesting path toward publication. I wrote it without much regard for current trends in historical romance, which meant I didn't think twice about setting it in Salzburg, Austria. Only when I went to shop it around to it I realized how difficult that setting would make it to sell.
Carina Press's slogan is "Where no great story goes untold." They were specifically looking for quality stories that, perhaps, we're getting the attention they deserved because of market concerns. It turns out that Carina Press and a historical romance set in Austria was the perfect match for me. I've had a blast working with them and being part of the June launch. The cover, in particular, has received a great deal of attention. Now I can't wait to see how my story is received by readers!
What other projects do you have in the works and are they all historicals?
SCOUNDREL'S KISS (http://www.carrielofty.com/SK.html), the stand-alone sequel to WHAT A SCOUNDREL WANTS, is on the shelves now. In it, a Spanish warrior monk must cure a troubled English translator of her opium addiction, but she is ready to seduce her way to freedom–jeopardizing his vows of obedience, nonviolence and chastity.
I'm currently writing PORTRAIT OF SEDUCTION (http://www.carrielofty.com/Portrait.html), the sequel SONG OF SEDUCTION. It's due from Carina Press in early 2011.
Branching out from historicals, I've co-written a hot-n-dirty apocalyptic paranormal romance called NIGHTFALL with Ann Aguirre under the name Ellen Connor (http://ellenconnor.) It's the first of our "Dark Age Dawning" trilogy of sexy shifter romances, coming soon from Berkley.
What inspires you? What were your writing influences?
Music has to be my most constant inspiration. Although I've written about musicians in SONG OF SEDUCTION, I don't play an instrument. But I listen to music constantly and I'm always in search of new artists and songs. I'm also inspired by people, particularly the chemistry of couples. I'm obsessed with learning how people fit together, what makes a couple work, why one person's perfect lover would not be suitable for someone else. It's all a puzzle and I'm endlessly fascinated with the variations. I hope that means I have a great number of romances left in me to tell!
What helped you make the decision to become a romance writer?
The impulse to write romance has always been with me. I'm a diehard romantic. But I decided to write toward publication when my husband moved to Virginia for a summer internship when he was earning his MBA. I stayed behind in Madison, Wisconsin with our two young daughters. I wrote to stay sane, curling up with my laptop after the girls were asleep. I realized then that in order to have a career of my own that inspired me, I would have to work hard and make sacrifices just like my husband was doing with his degree. I set a goal that I would be New York-published by the time our younger daughter entered first grade, which is this September–so I'm ahead of schedule!
What is the hardest part of being a writer? The easiest?
The easiest part, for me, is finding ideas. My brain is a wash and possibilities, settings, couples, eras of history, and even genres beyond historical. But the most difficult part is putting those distractions aside and focusing on the project at hand. Writing a novel takes discipline, and that doesn't just mean getting a regular progress goal!
What is the biggest misconception about romance authors that you've come across?
I think there is a natural tendency to assume that the sexual relationships we described in our books are directly drawn from real life. Perhaps this is because sex in Western society is still such a taboo fascination. But I think it is dangerous to assume that women writers who produce stories for a primarily female audience are only capable of drawing from real life experiences. That implies, to me, that our imaginations are somehow more limited. Not mine!
Do you have any words of wisdom for aspiring writers?
Your story is worth telling. But don't assume that it will tell itself. Learn your craft, put in the hours, and make sure you're ready when opportunity comes knocking.
Any last words for our readers?
Thanks so much for having me! I hope you join me for my point-of-view workshop in the forum later this month.
Carrie Lofty's Website: www.carrielofty.com
Interviewed by Jax Cassidy


WORKSHOP: MAY 17-31
TOPIC: DEEP POINT OF VIEW

What the heck is "deep point of view" anyway? Join Carrie Lofty as we look at how to meld research and fiction, with the goal of selecting and integrating the best details to enhance character point of view. Although designed and taught by a recovering historian, this workshop is geared toward the use of any detail, from historical facts to paranormal and fantasy worldbuilding. See how using character-specific details can make your fiction more memorable, endearing, emotional–every writer's goal!
**Workshop is featured in our FORUM. Required registration. Become a member and participate for free.**