Elizabeth Scott, Author of the Month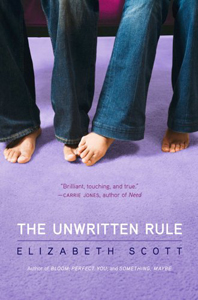 How did you begin writing?
I didn't actually want to be a writer–I didn't start writing fiction until I was 27 and bored out of my mind during a meeting (!), and I never thought of sending anything to anyone other than friends until five years later. Thanks to my supportive friends, who urged me to send things out, I did, and was lucky enough to find an agent–and have some book sell. It still seems like an unbelievable dream!
Where do you get your ideas?
I've gotten ideas from all kinds of places–hearing people talk, driving, cleaning the bathroom (yes, for real!), and even from dreams.
Who is your favorite character you've ever written?
Since I can't read my own work, I can't pick a favorite character. Sorry!
Your critically-acclaimed "Living Dead Girl" is very different from your sweet romantic comedies. Did you find it was difficult to make such a switch?
Not at all. I really like mixing things up, and there are two sides to human nature–light and dark. So why not write about both?
Why did you choose to write for teens?
Because I've never wanted to write anything else! (And I've also never written anything else!) I can't imagine not writing YA. I love it, and I love writing it.
Describe your writing process.
It really depends–every book is different, but I do have to know two things before I start: the beginning and the end. They serve as my roadmap 🙂
What are you working on now?
My next book, Grace, is about a girl who has been raised to be a suicide bomber, and what happens when she decides she doesn't want to die. It's darker, more in line with Living Dead Girl and is also more of a dystopian novel than anything else I've ever done. It'll be in stores on September 16th.
Interviewed by Amanda Brice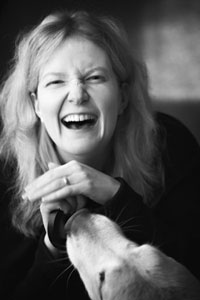 To learn more about Elizabeth Scott, visit her online: