STAFF
EXECUTIVE STAFF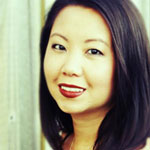 JAX CASSIDY (Diva Jax)
Co-Founder & Technical Administrator
Email: jaxcassidy@romancedivas.com
Website: www.jaxcassidy.com
Diva Jax is a daredevil in the pages of her steamy novels and in real life! She is a multi-published author of paranormal, contemporary, erotic and multi-ethnic romances. While she deals with her identity crisis, she has books written under the pen name Cassidy Kent. When she's not ducking into the nearest day spa or cafe, she's out trying to change the world, or cracking the whip at Romance Divas.
KRISTEN PAINTER (Diva Kristen)
Co-Founder & Administrator
Email: kristenpainter@romancedivas.com
Website: www.kristenpainter.com
Kristen Painter is a former college English teacher, personal trainer, advertising exec, maitre d', and runway model. When not building fantastical worlds, creating new characters or plotting herself out of a corner, she hangs out in the Romance Divas' forum.
EDEN BRADLEY (Diva Lisa)
Vice President & Member Liasion
Email: edenbradley@romancedivas.com
Website: www.edenbradley.com
Diva Lisa has been with Romance Divas since three weeks after it's creation in 2004. As VP Admin and Member Liaison, Lisa welcomes newbies, answers questions about the forum, writing and sex (she IS an erotica author) and generally noses into everyone's business. When not playing naming fairy on the Diva forum, she writes as both Eden Bradley and Eve Berlin. She is published with Bantam/Delta, Harlequin Spice, Berkley Heat, Samhain Publishing and Phaze Publishing.

ADMINISTRATORS
ALAN MORGAN (Alan Morgan)
Technical Administrator
Email: alanmorgan@romancedivas.com
Alan is a 30-something writer living in Washington State with his wife, Nonny, a roommate, and a herd of cats. During his day job (which monopolizes most of his time) he works keeping misbehaving servers up and running, and assists in doing the same for RD. He plans to go back to college and finish his English & Computer Science degree, continuing his computer career until he can retire to writing full time.
NONNY MORGAN (Nonny)
Technical Administrator
Email: nonnymorgan@romancedivas.com
Website: www.nonnymorgan.com

I'm Nonny Morgan. Technically, it's not my legal name, but it will be eventually. I hate my birth name, and as such, I've written under various pen names over the years, including H. E. Smith (that's part of the legal…) and Nonny Harper (hey, I was seventeen when I picked it, gimme a break here). Currently, I write romance as Elisabeth Drake, erotica as Vera Nightshade, and fantasy as Alina Morgan.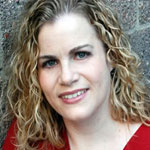 CRYSTAL JORDAN (Crystal)
Administrator
Email: crystaljordan@romancedivas.com
Website: www.crystaljordan.com
Crystal Jordan began writing romance after she finished graduate school and needed something to fill the hours that used to be eaten away by homework. She spent far too many years in school and now has degrees in History and Library Science…but swears that both of them help enormously with her writing and research. After test driving every time zone in the United States, she's resettled in her native California, where she works as a university librarian. She writes paranormal, futuristic, and erotic romance for Kensington Aphrodisia, Samhain Publishing, and Ellora's Cave.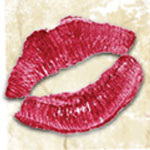 MARIA NIGHT (night diva maria)
Administrator
Website: www.marianight.com
Bio coming soon.

MODERATORS
AMANDA BRICE (Amanda_Brice)
Email: amandabrice@romancedivas.com
Website: www.amandabrice.com
Amanda Brice is an intellectual property attorney just outside of the nation's capitol. A lawyer in Washington? No, there are none of those! When she's not practicing law, she writes young adult romance, and is a two-time finalist in the Golden Heart Awards. In her spare time, Amanda enjoys dancing, reading, cooking, traveling, and obsessing over whether Duke will beat Carolina in basketball. Go Devils!
ANGELEQUE FORD (Phoenixford)
Email: angelequeford@romancedivas.com
Website: www.angelequeford.com
Born into a family of readers, she always has a book (or two) with her and a journal to collect her thoughts and stories. Angeleque Ford is an erotic romance author, amateur chef, avid traveler, shower singer, crafter and pet lover.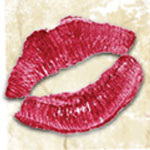 BONNIE K
Website:
Bio coming soon.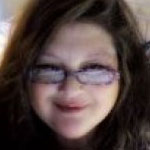 CASSANDRA CURTIS (CC)
Website: www.cassandracurtis.com
A former journalist, instructor, and fine artist, Cassandra Curtis spent most of her life traveling the globe. When Ms. Curtis isn't writing she enjoys the magic found in nature. She is an avid gardener and wildlife enthusiast. Her other interests include: art, antiques, astronomy, astrology, folklore, mythology, genealogy, music, eastern philosophy, and collecting arcane curios and occult artifacts. She now makes her home in the misty bluegrass hills of Kentucky with her husband of twenty-one years and an odd assortment of wild critters who consider her backyard a five-star restaurant.
EMBER CASE (Diva Karen)
Email: embercase@romancedivas.com
Website: www.embercase.com
Ember Case was born in Louisville, Kentucky, the second of five children. Life in a large family taught her that everyone is the hero in their own life story – lesson one for the writer.
After attending college in the deep south and doing time working in the IT department at a Fortune 500 corporation, she traded in her business suits and heels for jeans and bare feet. Today in addition to her writing career Ember is a graphic artist lucky enough to work from home, and has been a small business owner for over 15 years. She has spent most of her life in the south, from Kentucky to Alabama, and now lives with her husband and their two children near the sandy beaches in Florida.
EVA GALE (Briana)
Email: evagale@romancedivas.com
Website: www.evagale.com
Briana loves white cupcakes with bitter chocolate frosting, lots of dark roast coffee and six-foot piles of books. She would prefer them all at once, but she takes what she can get. She lives in the farmlands of NJ, with her husband and seven children whom they homeschool. They have one doofus Doberman, a chocolate lab named Nellie, a Yellow Naped Amazon named Gizmo, four cats and 14 chickens. When she's not guiding school, she's writing, weeding the garden or doing endless loads of dishes and laundry.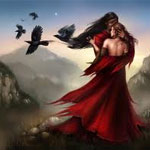 GRACE DRAVEN
Website: www.gracedraven.com
Grace Draven is a Louisiana native, living in Texas, and is a financial analyst by trade. She is the member of a large on-line network of writers, as well as a member of a site that archives fiction works. In the spare moments between working a full-time job and caring for three small children she writes romantic fiction.
Grace has lived in Spain, honeymooned in Scotland, hiked through the Teton Mountains, ridden in competition rodeo and is the great, great-granddaughter of a Nicaraguan president. She is an avid fan of medieval history, Renaissance faires, Russian culture and the culinary arts.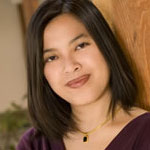 JEANNIE LIN
Website: www.jeannielin.com
Jeannie Lin grew up fascinated with stories of Western fantasy and Eastern martial arts adventures. She started writing her first romance while working as a high school science teacher in South Central L.A. After four years of trying to break into publishing, her Asian-set historical, Butterfly Swords, won the 2009 Golden Heart and sold to Harlequin Mills & Boon. She continues to write historical romances set in the Tang Dynasty.
JENNA BAYLEY-BURKE (Diva Jenna)
Website: www.jennabayleyburke.com
Jenna writes sexy romances, detailed grocery lists, and a slamming holiday family newsletter. She hides out in the Pacific Northwest where it doesn't rain enough to keep her inside. She might eavesdrop on your conversations while at the park, in coffee shops, or while out to dinner with your sweetie. You've been warned.
JENNIFER FISCHETTO (Diva Jennifer)
Email: jenniferfischetto@romancedivas.com
Website: www.jenniferfischetto.com
Jennifer spends her time creating quirky teen characters and twisted plots of murder, magic and mystery. She homeschools her two children, ages 15 and 8, and works as a freelance editor. She also enjoys cooking (usually from scratch), singing (sometimes the wrong words) and watching TV (a lot). Originally from Long Island, she currently lives in Western MA with her kids, the love of her life and a gray-striped kitty.
JENNIFER LEELAND (Jennifer Leeland)
Email: jenniferleeland@romancedivas.com
Website: www.jenniferleeland.com
Once upon a time, there was a little girl…
I loved Harlequin romances when I was little and used to sneak them from my mother's bookshelf. But my father influenced me with Agatha Christie, Ngiao Marsh and Arthur Conan Doyle. I always loved to write but never thought about becoming an author.
In 2003, a profound experience changed that. My mother showed me a manuscript written by my father. No one had ever seen it. No agent. No editor. No one. He died in 2002 never realizing his dream to be a published author.
I wondered if that would be my fate? Would my family come across my attempts at story telling and shake their heads in pity? I vowed that I would at least try.
I loved reading Erotic Romance and wanted to take a shot. It turned out that writing erotic was as much fun as reading it. The more I write, the farther I want to go.
I live with a Redneck, who loves to brainstorm with me on occasion, and my two dirt faced Okie kids in the Northern California Boonies. And I write all my love scenes with Thomas The Tank Engine in the background.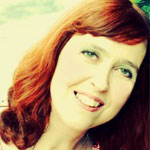 KATE PEARCE
Website: www.katepearce.com
Kate Pearce was born into a large family of girls in England, and spent much of her childhood living very happily in a dream world. Despite being told that she really needed to 'get with the program', she graduated from the University College of Wales with an honors degree in history.
A move to the USA finally allowed her to fulfill her dreams and sit down and write that novel. Along with being a voracious reader, Kate loves trail riding with her family, 'western style' in the regional parks of Northern California. Kate is a member of RWA and is published by NAL, Kensington Aphrodisia, Ellora's Cave, Cleis Press and Virgin Black Lace/Cheek.
LILLIAN FIESTY (Feisty)
Website: www.lillianfeisty.com
Lilli Feisty writes super-hot contemporary romance novels, sometimes with a few whips and chains thrown in for good measure. Ms. Feisty currently resides in Northern Nevada. When she's not writing you might find her conducting "research" at brothels, staring out windows, or making Martinis.
MADELYNNE ELLIS (Madelynne Ellis)
Website: http://www.madelynne-ellis.com
Madelynne Ellis lives in the UK. She began writing after a friend found the erotic novel she was reading and suggested that she give it a go. To date she is the author of five novels and numerous short stories.
MG BRADEN (Diva MG)
Email: mgbraden@romancedivas.com
Website: www.mgbraden.com
Michelle (MG) Braden has been writing for over 20 years, but only decided to pursue publication in 2006. A RWA PRO member, Michelle is an e-published author who is presently seeking representation for a single title manuscript. She has volunteered at both the National conference and the Emerald City Writers' Conference. Michelle is the vice-president of the ESPAN Chapter and also belongs to the GSRWA, Chick Lit and Kiss of Death (where she previously served as the Murder One Coordinator) chapters. A business owner and entrepreneur, she has spent a good number of years in business administration and management.
R.G. ALEXANDER (RG)
Email: rgalexander@romancedivas.com
Website: www.rgalexander.com
R.G. Alexander has lived all over the country, studied archaeology and mythology, been a nurse and a vocalist, and now, a writer. She is happily married to a talented chef who is her best friend, her research assistant, and the love of her life.
ROWAN LARKE (Rowan aka Dayna)
Email: rowanlarke@romancedivas.com
Website: www.rowanlarke.com
I am a wife-and-mother, I write, and I drink a lot of coffee. A stay-at-home mom to four kids, wife to just one man, and the owner of the world's dumbest beagle (though he's very very pretty) I apparently didn't have enough on my plate, and decided to write some books, too. Currently published with Loose Id, and on the hunt for the ever-elusive agent.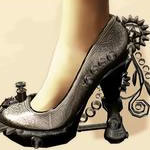 SELA CARSEN (Sela)
Email: selacarsen@romancedivas.com
Website: www.selacarsen.com
Sela Carsen is… No, that's it. Sela is. And most days, she's lucky to get that far.
Aside from existing in the Seventh Circle of Hell (aka Midwestern Suburbia), she also gets to be a wife to a Darn Near Perfect Husband and mom to two great kids who love to read. And the dog. Let's not forget the dog. She likes to act, sing and cook, hates to clean, mainlines caffeine, and twists mythology to write paranormal romantic comedies for Samhain Publishing.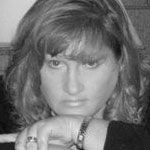 T. SUE VER STEEG (Toni Sue)
Website: www.tsueversteeg.com
T. Sue VerSteeg was born and raised in the southeast central region of Iowa in the small town of Grinnell. At the age of 21, she moved her parents and family to the beautiful Ozarks of Missouri where they have since made their homes. She has been blessed with the love of an adoring husband (who is also her soul mate), two wonderful children, the best sister in the world and truly amazing parents. Writing has always been a passion in her life as most family members and friends can attest. Long letters, journals and short stories can be found in nearly every drawer and filing cabinet in her home, along with manuscripts and research documents. Her most sincere wish is that you can find as much enjoyment in reading her stories as she did in the creation of them.