Category Archives:
Writing Related
BY KELSEY BROWNING and NANCY NAIGLE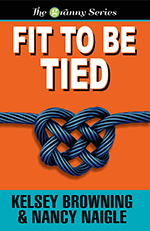 The second book in The Granny Series, Fit to Be Tied, tackles the topic—and sometimes hilarious pitfalls—of online dating. Which meant Nancy and I had to poke around to find out more about these dating sites.
So today, we want to share a few fun facts about online dating, granny-style!