Category Archives:
Writing Related
BY COREENE CALLAHAN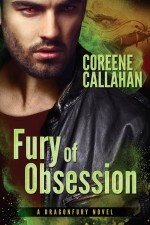 I don't know about you, but I'm a big believer in saying "knowledge is power". That attitude has saved me a time or two, allowing me to stay healthy while I write about a prickly pack of dragon-shifters. They are, after all, a difficult (crazy, secretive, often violent) bunch. And tend to get upset when I reveal things about Dragonkind they prefer we not know. Today, though, in celebration of the newest release in the Dragonfury Series, Fury of Obsession, I've decided to live dangerously and disclose the top six Dragon Tips, all of which I have shared on Facebook at some point or other. My hope is the tips will help you recognize the warning signs—and stay out of harm's way—If you ever come nose-to-scales with a dragon-shifter in a snit…or more deadly frame of mind. 
Top Six (life saving) Dragon Tips:
Never piss off a frost dragon. You'll end up in a cryogenic deep freeze.
When faced with an irate fire dragon, offer him a spicy treat (perhaps a bag of Hot Tamales or Atomic Fireballs). Fingers crossed, it'll appease him. Otherwise start praying and get busy retreating.
Dragons love to give chase. So, whatever you do, don't run. Stare him down while you back away…very, very
Before you decide to have some fun and tweak a dragon's tail, have an pre-planned escape route and an ironclad alibi. Giving the undertaker a heads up might be a good idea too.
Looking for a change in careers? Don't go into Dragon Dentistry. It's the Bermuda Triangle of all jobs. For good reason too. No one ever comes back.
Never cheat or steal from a dragon. He'll hang you by the heels and use you for target practice. Every single time.
So there you have it. The Top Six of Dragon Dos and Don'ts. I hope each stands you in good stead. When you have a chance, visit me on Facebook, connect with me on Twitter or email me. Anytime. I'd love to hear from you!
---
ABOUT THE AUTHOR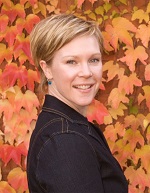 Coreene Callahan, bestselling author of the Dragonfury Series, is a rabid hockey fan with a love of the great outdoors. More comfortable on a ski slope than in a shopping mall, she spends her days dreaming up and writing high-octane, action-packed paranormal romances. Visit her on the web at www.CoreeneCallahan.com
Social media links: 
FACEBOOK Author Page: https://www.facebook.com/pages/Coreene-Callahan/173981189346509?ref=bookmarks
TWITTER: https://twitter.com/coreenecallahan
Google+: https://plus.google.com/u/0/101309728173926898720/posts
PINTERST: http://www.pinterest.com/dragonfury
Goodreads: https://www.goodreads.com/author/show/5321960.Coreene_Callahan
Newsletter: http://coreenecallahan.us6.list-manage2.com/subscribe?u=141de1dd43a689502f9db32f4&id=20a7d9305e
Amazon Author Page: http://www.amazon.com/Coreene-Callahan/e/B006NAHH48/ref=sr_tc_2_0?qid=1422448098&sr=8-2-ent