Category Archives:
Promo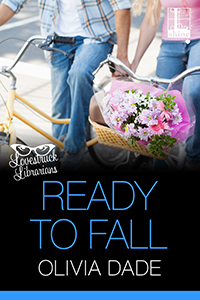 **RAFFLECOPTER GIVEAWAY**
BY OLIVIA DADE
Somewhere around the time I started plotting Ready to Fall, the fourth book of my Lovestruck Librarians series, I realized something important about my writing: I really enjoy describing sex scenes gone wonky.
I'm not necessarily talking about bad sex. The vast majority of the time, my heroes and heroines end up very well-satisfied. But I don't tend to write about perfect physical unions, consummated by two people who understand and fulfill each other's desires without saying a single word.